Once again, things are starting to heat up in the Pennsylvania. The weather is becoming less frightful each day. We are happy to see winter coming to an end and look forward to hearing the birds singing outside again. For that reason, we have already begun making plans for all the potential visitors who will come to see the area in full bloom. It is in an effort to ensure that our grounds are as beautiful as the area surrounding our bed and breakfast. As we spend our time preparing for summer; we can only hope that you will stop by to see the wonderful changes that we are making.
The Process of Preparing Has Begun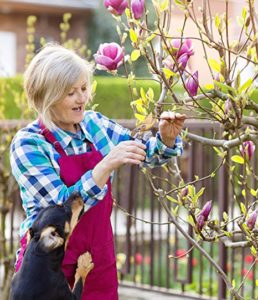 Even as we try to prepare we strive to stay true to the historical value of our bed and breakfasts while updating it to ensure our guests are able to enjoy themselves while here. Inside, we are opening windows, washing drapes, and changing out older mattresses. Everything is getting a breath of fresh air as we open windows to let out the stale odors that come with an older home. Outside, we are also working to prepare for the upcoming seasons. We are doing this by repairing flowerbeds that need it, pruning shrubbery, and repainting the areas that are starting to show their age. We are creating new walkways and pressure washing our decks. Our goal is that by the time the temperatures get warm, we will have everything prepared and no area of our grounds will be neglected.
The Next Step for De-Winterizing
Our goal is to make sure people love to come visit Pennsylvania in the summer time. We want our guests to come see us and enjoy the nature that surrounds us, even the parts that we have added to the premises. For instance, our large swimming pool area is also being improved. Thanks to the Pool Guru we are adding the necessary chemicals to ensure that it is going to be beautiful and clear, pressure washing all of the concrete areas around it, and ensuring all of the chairs are ready for people to sit on. Our supply of water sport toys and super-sized floats are being aired up as we bring them out of storage for everyone to enjoy.
We Will Be Ready for You
When you are looking for a fun summer getaway, we invite you to come visit our little piece of earth. A lot of our guests return year after year because of the efforts that we put forth in preparing for summer. Our wish would be that you and your family also discover the joys of joining our family for a little while. It is a guaranteed good time whether you are hiking to the lake, splashing in our pool, relaxing in the sun, or sitting in your room with the people you love the most. We will be ready to welcome you into our home and invite you to stay as long as you want to.