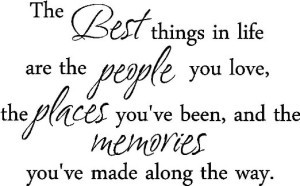 When was the last time you walked outside just for the pure joy of walking barefoot in the grass or taking time to smell the flowers? Have you missed feeling the sunshine on your face while you sit on a swing enjoying the sounds of the night? These things are simple pleasures that most adults forget to enjoy when they are dealing with their careers and busy family life. At our little bed and breakfast, we encourage our guests to reach out and enjoy the simple things in life through nature.
Take a Walk on the Wild Side of Life
We have put as much effort into creating a beautiful area outside for our guests as we have ensuring that the rooms are comfortable. We do our best to keep things blooming during the spring and summer months so that our guests can enjoy walking through our gardens. From here, you can see birds and butterflies all around you.
In the fall, you will still have plenty to see. In the area surrounding our inn, you can find autumn colors everywhere, even inside of the house. During the winter, we will welcome you inside from the cold outdoors with a warm fire and coffee waiting. You may also have warm tea if you would like.
Why We Embrace Our Outdoors
We set up special areas outside for guests to visit. There are picnic areas where you can lay a blanket on the ground and kick off your shoes. There have probably been a few proposals on our lawn by guests who choose that special moment for a memory that will last forever. We have trails that you can walk along, holding hands with that special someone. We encourage adults to pretend that they are kids again, enjoying their day outside exploring to see what they can find.
One thing that a lot of people enjoy is sitting on a swing or in one of the rocking chairs on the porch. Either is a great way to let the worries of your everyday life simply pass you by. You have nothing to worry about, no bills to pay, no family drama to deal with, or anything else when you are on our porch looking out into the gardens. That is what we want to provide for our guests. We want them to visit and feel as though everything drifts away and for that moment in time, the real world does not have to exist.
Can You Imagine a Better Place to Be?
Most of our visitors tell us they wish that life could be as sweet each day as it is while they are with us because of the grounds and the inn and how it all comes together. They love the way that their troubles seem to disappear the moment they step onto our property. It is here that they learn to laugh and be free of all their burdens. How would you like to leave your stress and all of your obligations back home for a short time? It is possible when you come home to us.